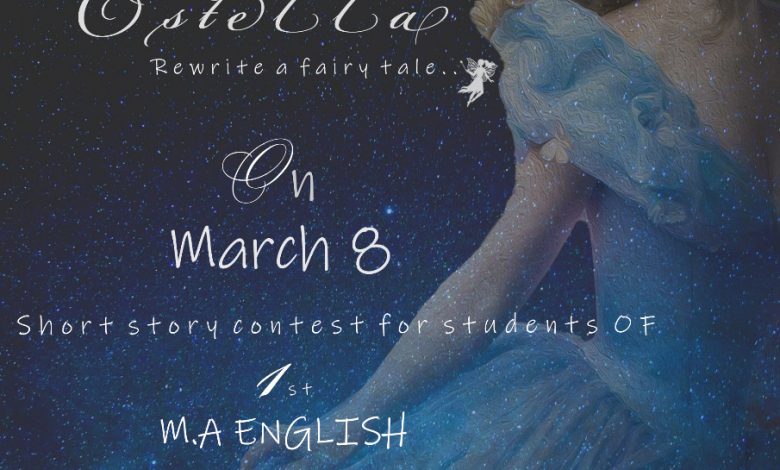 (First prize winning story in Estella: Fairy Tale Rewriting Contest conducted by the Department of English )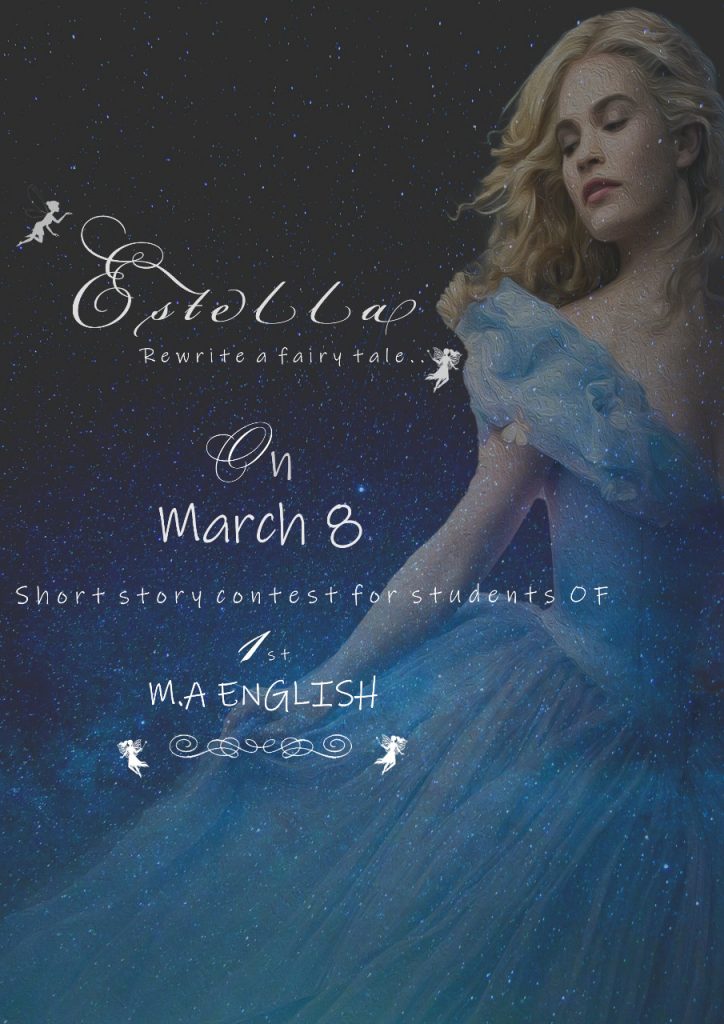 They all came from the ball languid. All they wanted was to discuss the eccentric beauty of the girl who appeared from nowhere and stole Prince's heart.
"Who is she? She was like an Angel from heaven". Stepmother uttered.
"Prince was really impressed by her beauty". Sister's jealousy was at its
peak.
Cindrella heard all these and she remained silent. She was nervous
about past incidents fearing Prince would find and marry her. All she
wanted was to participate in the ceremony.
But, Prince got impressed by her beauty and was falling for her. She indulged in thinking about herself, about the future. She realized that staying in this home with them will do nothing but agony and chagrin. She felt guilty for living there as a servant with pain. There is no one to help me, no fairy Godmother, no magic.
At that time the Prince and the guards entered their mansion searching for the beauty with her shoe. Cindrella was at kitchen busy with her chores. She trembled with fear and looked through the window. Prince was trying out the shoes on each of her sister's foot. She then decided to do something quickly. "Marry him or to live with them".
Then she thought about herself. These two decisions are not according to herself. These are forced by the society. This is not the life she deserved. All she saw was the back door which was open. She realized freedom is superior to everything and it is her priority. She ran away from there and went to the mountains which was tall and strong.
Adorn Sunny
II MA English