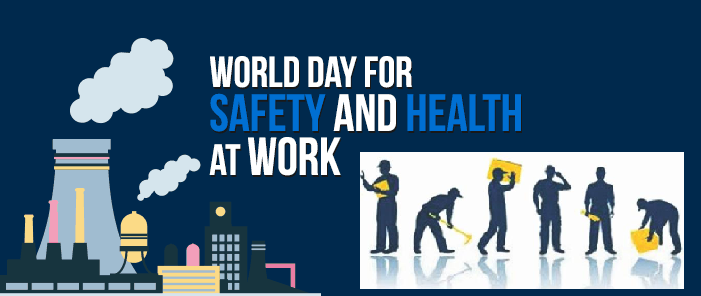 Author : Sharon Benny
History:
In 2003, the International Labour Organization (ILO) start to observe occupational safety and health globally.
This is inorder to stress the prevention of accidents and diseases at work, capitalizing on the ILO's traditional strength of tripartism and social dialogue.
Present:
Prevention of occupation accident and disease including death.
Emergency risks at work by bringing new technologies and production process, self employment, outsourcing, temporary contracts.
Eg: Nanotechnology
Biotechnology

Aim:
It is an awareness raising campaign intended to focus international attention on magnitude of problem.
Promoting and creating a safety and healthy culture.
Reduce the number of work related death and injuries.